Aerial Mapping & Photogrammetry Services
---
Photogrammetry is the process of converting multiple photographs into a 3 Dimensional model. IES is the first company in Kuwait to offer photogrammetry and aerial mapping services using advanced Unmanned Aircraft Systems and post-processing software to prepare 3D maps, surveys, models, photography and videography to support the construction industry. Our services include:
Scalable 3 Dimensional modeling of facilities and site features
High definition video and imagery for client presentations, quality control and inspections
Volumetric and profile information for immediate cut/fill and take-off calculations
Baseline and progress footage that maps to AutoCAD and ArcGIS
A professional quality drone flown by a licensed pilot captures hundreds of photos with the geospatial data embedded in each picture. The location, altitude and angle of the camera is converted into detailed models that allow highly accurate take-off distance, area, and volume measurements to be made quickly and accurately.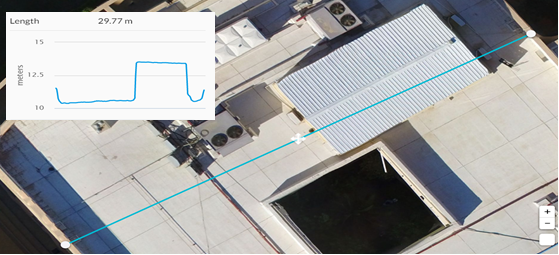 A full scale map and model can be made in less than 12 hours from flight to processing. A typical data capturing mission takes less than 9 minutes to capture 3 hectares from an altitude of 60 meters above ground level.
IES provides a complete aerial mapping solution including formats for AutoCAD and ArcGIS as well as all approvals from the Ministry of Interior.